Many in the know, believe America has two options when it comes to winning a world war against China and Russia. Also, what most agree on is the fact that America cannot win a conventional war against either power, or both.
Coincidence or Conspiracy On the Part of Obama?
Is it just a coincidence that Obama has been  outmaneuvered by Putin, again? Because of Obama's ineptitude or spirit of treason, you choose the correct answer, Russia has commenced military operations in the Middle East with its attacks upon ISIS. I, for one, have a very difficult time believing that Obama did not know what the Russians were about to do in Syria, given our sophisticated surveillance capabilities. As a result, Russia has begun killing CIA assets on the ground in Syria and Obama, just like Nero before him, continues to fiddle and does nothing. Many of us have concluded that America cannot win a war against the Russians or the Chinese as long as Obama is President. What are America's options if it intended to win World War III?
Why the United States Cannot Win a Conventional War Against Russia and China
Every military source I speak with says the same thing when it comes to the United States having any chance to win World War III. First, the war cannot be conventional for reasons that will become clear later in this article. Second, in order for the United States to win such a war, the conflict would have to be a well-coordinated nuclear attack which would combine the United States nuclear fire power derived from the three sources: (1) Deep space platforms; (2) Both hardened silos and mobile misslie launcher that are land based; and, (3) A devastating attack from the entire submarine fleet. There is a fourth factor to consider and that is the hope that America's nuclear first strike destroyed enough of the enemies ICBM's and nuclear armed submarines, that our HAARP like defenses can knock down enough incoming ICBM's to make any real difference. I have learned from my military sources, that they believe that this is possible, but not likely with Obama serving as the Commander-In-Chief.
The coming war, in whatever form it will take, will largely feature what pundits call the BRIC nations and the USA and her allies. Each side of this coming conflict possesses widely divergent military strengths, weaknesses and strategies and this article will explore the relative strengths and weaknesses.
The US Is Dependent On a Devastating First Strike Attack
In addition to a nuclear first strike, the United States and her allies have a decided advantage of quick strike, long range battlefield capabilities because of superior aircraft and carrier strike capabilities. The Chinese have developed and are close to making operation, carrier-busting weapons platforms. A major advantage enjoyed by the US is about to be totally negated by an advancement in Chinese technology.
On the other hand, the BRIC nations have an advantage with manpower, rocket propelled weapons and tanks. The USA and her allies cannot win a sustained battlefield campaign because of the attrition factor. Yes, America enjoys the advantage in the air, yet bombing has always proven to be a means to an end, never to be an offensive strategy. In conventional war, it always comes down to the boots on the ground. At the end of the day, America will be dependent on a successful nuclear first strike if it has any hope of prevailing in a World War III scenario.
The Chinese have demonstrated the ability to negate the United States Navy's technological advantage through the use of killer satellites. Therefore, the entire US strategy is predicated on a first strike before the Chinese can destroy the majority of the eyes and ears of the US military, namely, its superior satellite capabilities in which the US forces can quickly locate and destroy the enemy with its smart weapons before the enemy knows what hit them.
Nuclear Submarines Are the "X Factor"
Nuclear submarines are often looked at as the great equalizer. No matter who is winning on the ground, in the air and on the surface of the oceans, the submarine force has the capability to reign down unimaginable destruction upon their enemy. In the case of submarines, the US and her allies are matched by their BRIC counterparts. Most older subs carry eight nuclear missiles, each capable of destroying a major city. The newer submarines can carry a payload of 16 or more missiles. The US, at the moment, has superior evasive techniques and therefore, would presumably survive sub-killer strategies with greater frequency that their BRIC adversaries. Therefore, the BRIC nations might win every land battle, however, the victorious BRIC nations would not have many of its cities left to return to in the case that the war become a nuclear war. The US submarines are, in effect, a formidable doomsday weapon. My military sources state that although Russia has improved its nuclear submarine force, it still has not sufficiently closed the gap to offset this American advantage. However, that is quickly changing with advances in Russian and Chinese technology. For a short time, in particular, the Chinese have not yet been able to fully integrate their advancements into a coordinated and operational manner. That will soon change and time is not on America's side.
The Trigger Event
I have been writing for three years that the trigger event would occur in Syria and recent events, with Russia engaging in military attacks upon the US backed ISIS and other Syria rebel forces, are moving the world in the ultimate direction of World War III. The absolutely insane John McCain has called for the shooting down of Russian planes in Syria. How long can it be until, we are engaged in full combat with the Russians? Or, how long will it be until Russia and Israel face off in the same geogrpahic area? Thank God for our submarine fleet and our Deep Space Platform weapons. I have come to believe that this is all that separates us from being totally subjugated. And thank God to the submarine fleet that refuses to surrender their nuclear launch codes to Obama no matter how many of its officers are fired.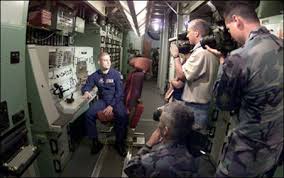 The Tale of the Tape: The BRICS vs. the USA and Her Allies
   BRIC Nations Conventional Military Strength
When one compares the relative strengths of both sides, the BRICS hold a decided advantage in any conventional conflict. And the difference is growing more significant by the day as Obama is reducing the size of the US military to pre-World War II levels while our enemies are increasing both their equipment and troop strength.
Most Likely to Fight
 Country          Men      Planes       Tanks      Carriers  Subs    Rockets
Russia      766,000      3,082        1,550         1                 62          3,781
China    2,825,000     2,788          9,150         1                69          1,770
India     1,325,000     1,785          3,569          2                17            292
Total  4,916, 000  7,655                14,269       4         148      5,843
Please note that this does not contain the Latin American contingent of nations that Putin is presently arming to fight the US.
(NOTE: The forces of North Korea would be absorbed by China   
 Ukraine and Belarus have a combined military strength of 200,000 men. However, because of recent events, the Ukraine forces may be compromised) 
Allied Nations Conventional Military Strength
Country  Men      Planes     Tanks   Carriers    Subs    Missiles  
US/Allies  3,345,    20,475       8,325          13           141         2,700
This chart assumes NATO will hold together.
With the BRICS conventional forces continuing to grow and the allies forces continuing to shrink, it is very clear that the US cannot win a conventional war of attrition.
NUCLEAR WEAPONS: BRIC NATIONS VS USA & ALLIES
The downside of a nuclear first strike by the United States would be that the US would also take a significant beating as Russian and probable Chinese and Indian nuclear forces would have time to retaliate. However, the US submarines could do much of the damage, because of geographical proximity, before our enemies could get many of their missles off the launching pads. If the deep space platform missiles were successful along with the "Rods from God" in targeting Russian and Chinese nuclear submarines, the United States could win a decisive victory. With regard to the "Rods from God", does anyone think that the recent destruction of the four chemical plants in China was truly an accident?
There is one very disturbing variable to consider, even in an American nuclear first strike, without hardening our power grid infrastructure against an EMP attack, the US could lose its grid and along with it, 90% of the people within two years, according to the Naval War College. Obama, and Bush before him, have left America very vulnerable in this area.
Does Obama show any signs of protecting the power grid? Does he show any signs of standing up to Russian incursions into Syria? It is not likely that a well-coordinated and simultaneous attack could be launched without the leadership of the DOD which is under the control of the President, who shows no sign of mounting a resistance. With this type of leadership, America will be thrust into a World War of attrition which we will lose and lose badly.
Meanwhile, the psychopathic bankers who have perpetuated this scenario will be safely tucked away in the deep underground bunkers.
Options
As long as Obama, Ben Carson, Jeb Bush, et al., are in the Oval Office, America will NEVER launch a nuclear first strike. We cannot win in a conventional world war. Therefore, as I pointed out in part one, Americans can continue their resistance, Viet Cong style, because of the 300 million hand guns at their disposal. This is a logistical nightmare for any occupation force. Flash back to this weekend, why do you supposed Obama is no longer speaking about gun control, in response to the Oregon shooting, he is speaking about the type of gun confiscation done in Australia.
Obama's point, I have this to say. The University of Hawaii researchers tell us that there were 17 genocides in the 20th century and in everyone of these cases, gun confiscation came first. As distasteful is living in a country that could de-evolve into a decades long guerilla warfare scenario, the thought of being totally unarmed in the face of our future occupiers is unthinkable because of what they could have in store for us, is unthinkable. Any move upon our guns should be considered as an act of war against the American people and the people should react accordingly. I am convinced that this issue has be our collective line in the sand.
Never give up your guns America, because the coming conflict will eventually become a guerilla war.