We all know by now many in the US government have evil, vile tendencies and work hand and hand with the king of darkness himself, Lucifer, but today these tendencies seem to have gotten much worse than I ever imagined!
Since the beginning of time Satan and his minions have been attempting to usher in the Antichrists rule and promote the Mark of the Beast found in Revelation 13:18:
"Here is wisdom. Let him who has understanding calculate the number of the beast, for the number is that of a man; and his number is six hundred and sixty-six."  
Today it seems as if he has made major steps towards that goal.
In the video below I dive through various government websites that surprisingly openly support and push the mark of the beast's number 666. One case even went as far as to be listed along with our SSN numbers??? Here is the breaking report…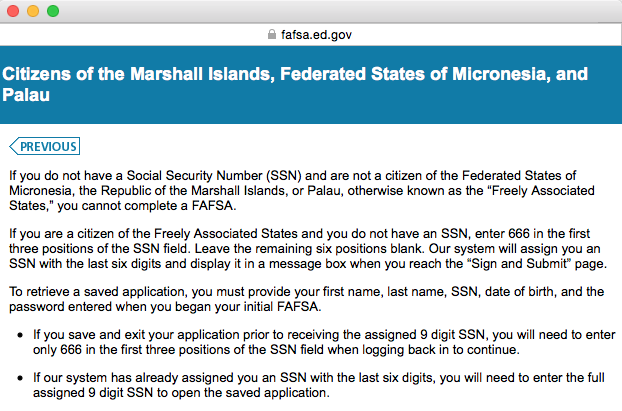 But if that's not bad enough, how about this.
More signs of Christ's return exist today than at any time in history. In Matthew 16:3 Jesus rebuked a crowd of people for failing to understand the "signs of the times" that ushered in His first coming. Sadly, many people today are following suite and failing to "understand the times" in which they live.
When Noah and Lot warned the people of God's coming judgment and desolation, they refused to listen. Instead they were labeled "extremists" and ignored.  When God's judgment did arrived the people were not prepared. Thus it will be when Christ returns again….
"As the days of Noah, so it will be also in the days of the Son of Man: They ate, they drank, they married wives, they were given in marriage, until the day that Noah entered the ark, and the flood came and destroyed them all. Likewise as it was also in the days of Lot: They ate, they drank, they bought, they sold, they planted, they built; but on the day that Lot went out of Sodom it rained fire and brimstone from heaven and destroyed them all. Even so will it be in the day when the Son of Man is revealed." (Luke 17:26-30)
We are living in the latter days and what you are about to discover in the video below is that end time prophecy has hit high gear! We are the generation that will witness these things come to pass and sure many will scoff and say "they've been saying that for years". But never has there been a time when ALL prophetic events were evident is so many places and with such intensity and frequency. Without a doubt we are living in the end times…..
In the video below Infowars Darrin McBreen explores everything surrounding the microchip implant and how it could soon be mandatory…
Patent number WO 2005055579 A1 is a patent that boasts of providing a form of artificial telepathy with no obvious signs of connection. This is a frightening advancement for believers of Bible prophecy, such as myself, because this could very well provide Satan the ability, once people are micro-chipped with the Mark of the Beast, to not want to remove their chip.
The Bible is clear that in the latter days the "Mark of the Beast" will rise…
Revelation 14:9-11, "If anyone worships the beastand its image and receives its mark on their forehead or on their hand, 10 they, too, will drink the wine of God's fury, which has been poured full strength into the cup of his wrath. They will be tormented with burning sulfur in the presence of the holy angels and of the Lamb. And the smoke of their torment will rise forever and ever. There will be no rest day or night for those who worship the beast and its image, or for anyone who receives the mark of its name."
While Christians speculate and differ just on what that mark might be, one of the top views is that it will be a micro-chip RFID implant. If this happens then we could very well see the use of artificial telepathy as a way to control those implanted…
If you don't think it's possible check this out…