A 200 foot long sinkhole has consumed part of a roadway on Wednesday afternoon, according to News Net 5.
Officials explained that the sinkhole in question is around 85 feet deep and 100 feet wide. A large section of Route 516 disappeared into the ground as a result. Roadway crews were forced to close off sections of the town as a precaution.
According to the Times Reporter, nobody was hurt when the sinkhole decided to make its presence known. The Dover Fire Department said that a cave-in at the Newton Asphalt Plant was likely responsible for causing the roadway to collapse.
Lieutenant Eric Escola, commander of the New Philadelphia post of the Ohio Highway Patrol, said that the situation certainly could have been much worse than it is.
"We're very fortunate it didn't happen in the middle of the night," he explained, adding that motorists could "have fallen in there, and could have easily caused fatal injuries." Fortunately, this wasn't the case.
Fire Captain Mike Mossor said that initial estimates put the affected area at roughly the size of four football fields. Ohio Department of Natural Resources geologists were on hand to determine what had caused the sinkhole to open up.
According to 14 News, the roadway collapse left a natural gas line exposed. Mossor said that workers from the gas company responded quickly to correct the problem before it became a serious issue. Unfortunately, officials said it could be weeks before the road is properly repaired.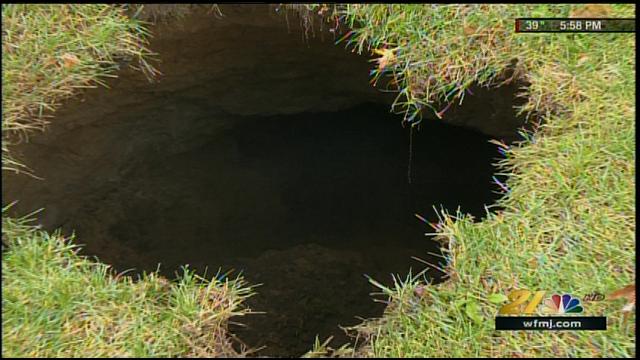 The Dover Township sinkhole isn't the only massive opening in the earth to cause a stir in recent days. A large hole recently opened up near Bayou Corne, Louisiana, consuming trees and coughing up debris in the process. Several people were reportedly evacuated from their homes as a result.