LynLeahz
The New Cross Pope Francis Displays Contains Satanic Symbolism!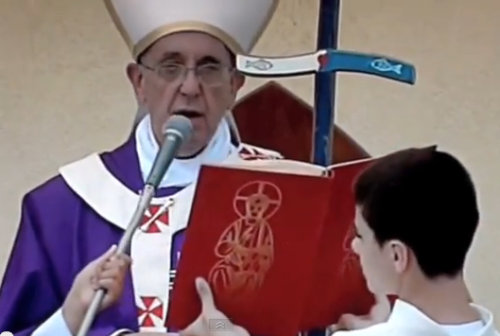 Here is an excerpt of a prophecy regarding this: (Please note, I don't know of this particular websites other links, nor do I claim to support this person's prophecy or belief system. I am only posting it here because the information goes with this post):
A New Form of the Cross Will Be Introduced
[youtube]G6wffe3DeSg[/youtube]
PITN: The Last Pope: Tom Horn
[youtube]KWqabl8XjQQ[/youtube]
Gary and Tom Horn discuss The Last Pope DVD from WND Films
Pope Francis Blasphemes!
[youtube]MSB25hxBAi0[/youtube]
Soul Deceiver. The world thinks he is their savior, but he is luring their souls on a one-way ticket to hell. If you like action, suspense, and mystery, check out Lyn Leahz's Best Seller, Soul Deceiver, BOOK ONE in the fast-paced Eternal Soul Series. Recommended by international best-selling authors, Walid Shoebat & Joel Richardson .. It's a page turner! CLICK BOOK PHOTO to find out more!
[youtube]gYlUquYNPKs[/youtube]