February 2, 2011 Wednesday … the mega-storm pushed eastward, but a pocket hung over St. Louis, Missouri…
This drew my eyes to the radar, to monitor the mid-west storm… when I saw something "strange" over Arkansas…
Something "strange" DIRECTLY over the earthquake zone…
Something "strange" DIRECTLY OVER BEEBE ARKANSAS !!!! Where all the animal deaths BEGAN last month.
I now know for certain, that a HAARP type device is causing these earthquakes (as evidenced by the lines in the clouds)… chemtrails are sprayed north of the zone, and the animals are dying because of this combination!
[youtube]_jXURK4yK_o[/youtube]
This is what the snowstorm blanketing much of the country looks like right now.
The storm, which is covering a third of the U.S., is captured in the following images by NASA's Moderate Resolution Imaging Spectroradiometer (MODIS) aboard NASA's Terra satellite as well as the GOES-13 satellite.
From NASA:
Visible and infrared images and animations of the storm's clouds and movement are created every 15 minutes by the NASA GOES Project at NASA's Goddard Space Flight Center, Greenbelt, Md. using data from GOES-11 and GOES-13, the Geostationary Operational Environmental Satellites. The GOES-13 and GOES-11 satellites that cover the eastern and western U.S., respectively, are operated by NOAA.
The photos give a more complete picture of just how much of the country is covered by clouds (much of which includes snow), in stunning detail. The storm even seems to stretch coast-to-coast.
For full coverage of the snowstorm in Chicago, check out HuffPost Chicago's Liveblog. See more incredible images of the world's most severe snowstorms as seen from space here.
From GOES-13 via NOAA: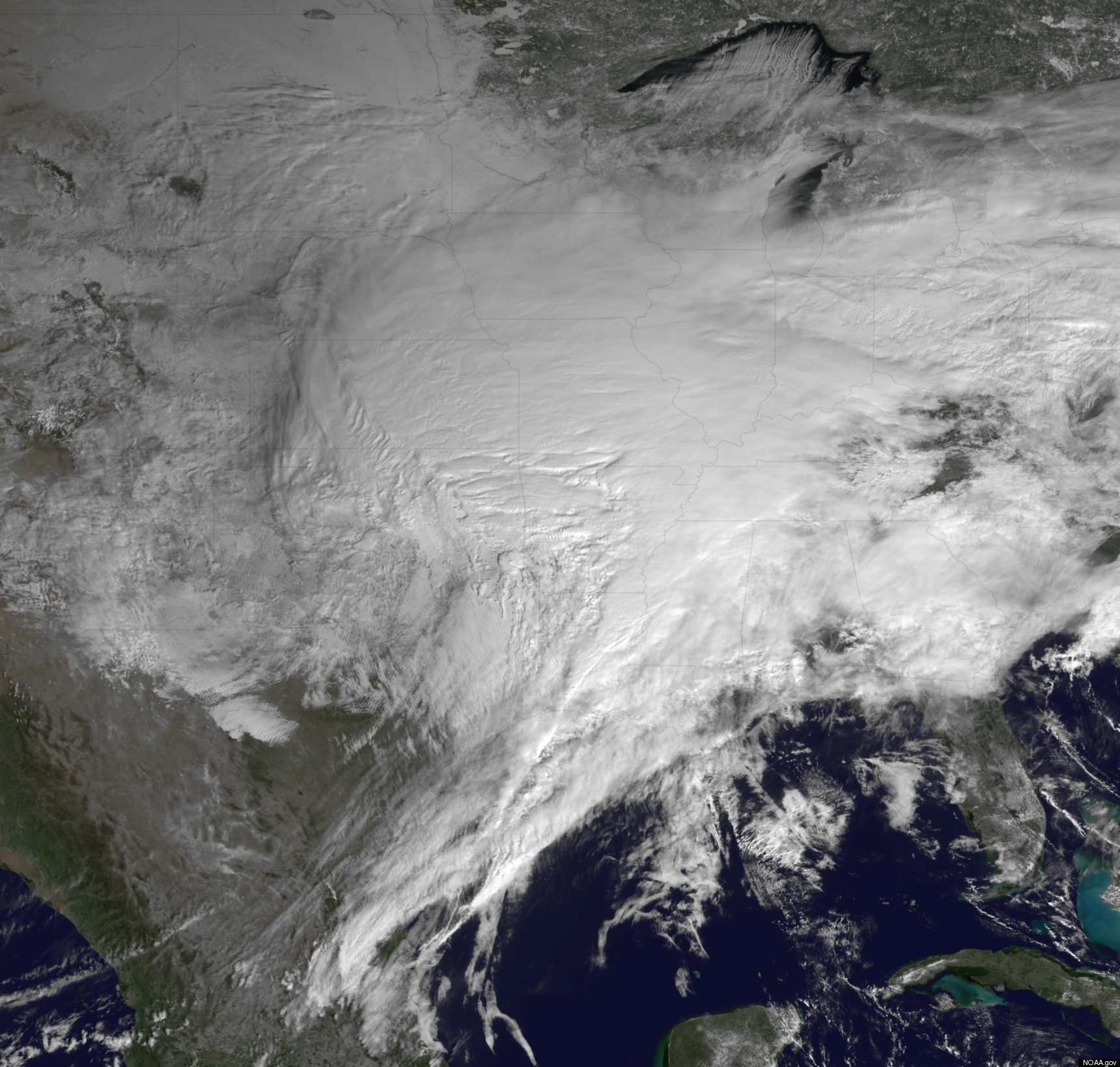 From GOES-13 via NASA: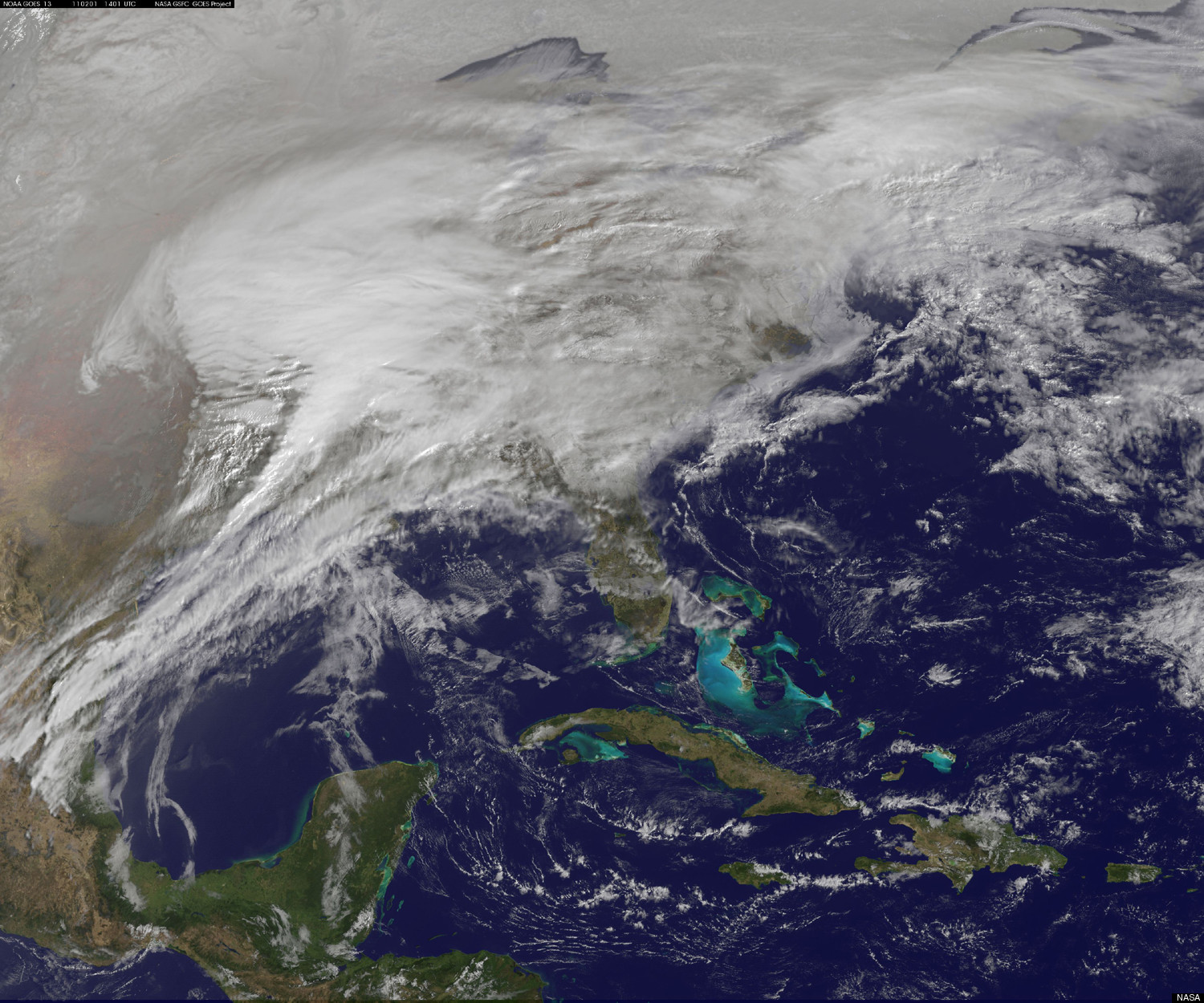 From MODIS via NASA: