Adan Salazar
Boys were on their way to a basketball scrimmage
Three high school students are still dumbfounded after they were arrested this past Thanksgiving eve while waiting for a school bus.
The Edison Tech high school students were on their way to a basketball scrimmage as part of a group of about a dozen teens who had been instructed by their coach to wait for the bus in downtown Rochester.
A Rochester police officer arrived when he saw the group of teens gathered on the sidewalk, and ordered them to disperse. Students attempted in vain to explain they were headed to a basketball game.
"We was just waiting for our bus and he started arrested us," one of the students who was arrested, Wan'Tauhjs Weathers, 17, described.
"You're just downtown minding your own business and the next thing you know, anything can happen," another student who was arrested, Daequon Carelock, 16, explained.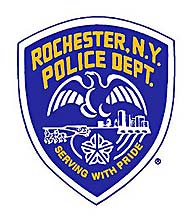 "We tried to tell them that we were waiting for the bus," Weathers said. "We weren't catching a city bus, we were catching a yellow bus. He didn't care. He arrested us anyways."
The boys' coach, Jacob Scott, arrived as Carelock and Weathers, along with 16-year-old Raliek Redd, were being handcuffed and placed in a police cruiser.
Scott tried to reason with the officer to no avail. "He goes on to say, 'If you don't disperse, you're going to get booked as well,'" Scott stated. "I said, 'Sir, I'm the adult. I'm their varsity basketball coach. How can you book me? What am I doing wrong? Matter of fact, what are these guys doing wrong?"
Scott says the officer's sergeant arrived and proceeded to threaten him with arrest as well.
"One of the police officers actually told me, if he had a big enough caravan, he would take all of us downtown," Scott said.
The arrest report states the students were obstructing "pedestrian traffic while standing on a public sidewalk…preventing free passage of citizens walking by and attempting to enter and exit a store…Your complainant gave several lawful clear and concise orders for the group to disperse and leave the area without compliance," although it gives no indication of disorderly conduct or foul language.
The students were "awesome boys," in fact, according to mom, Chrystal Chapman. "They all have good grades in school. I don't want them to be profiled at all."
WHEC reports the owner of a store located near where the boys were arrested had previously complained to police about loiterers, prompting them to monitor the area.
"It's a catastrophe," Scott says. "These young men were doing nothing wrong, nothing wrong. They did exactly what they were supposed to do and still they get arrested. I'm speaking to the officers with dignity…and still and yet – they see me get treated like nothing."
The boys were able to make it home for Thanksgiving after their families posted $200 bail, and now await a December 11 court date where they hope the charges will be dropped.